Description
BD-IF400D
Optical Fiber Identifier is an important element of optical maintenance equipment that is used in nondestructive fiber identification projects. In the meantime, it has a VFL module that can locate faults. It can measure the signal direction and power and avoid misoperation resulting in interrupted lines by using macro bending technology on line for nondestructive testing.
1)nondestructive testing

2)Universal fixture

3)Online test

4)Three year warranty
Four advantages
1.It can quickly find the target line and use it directly without damaging the line.
2.Universal test slot, no need to replace fixture. Applicable to 250um / 900um /       2.5um/3mm optical fiber
3.It supports online detection without judging whether there is a signal, and can detect the signal direction and power.
4.Visible red light function
Features

Macro bending measurement. When there is a weak optical signal, macro bends are used to determine the direction and intensity of the signal using fiber-optic bending. Direct identification of 25mm bare fiber, 0.9mm and 2.5mm fiber casing tight jumper without damaging optical fiber or stopping communications.
Tone identification. Optical Fiber Identifier can detect optical signals in a fixed load tone signal at 270Hz, 1KHz, and 2KHz to identify a specific optical fiber and locate it rapidly.
VFL functionality is built-in. The Fiber Identifier has a 10 mW output power.
Low battery monitoring function. Issue instructions to remind users to change batteries when battery power is insufficient.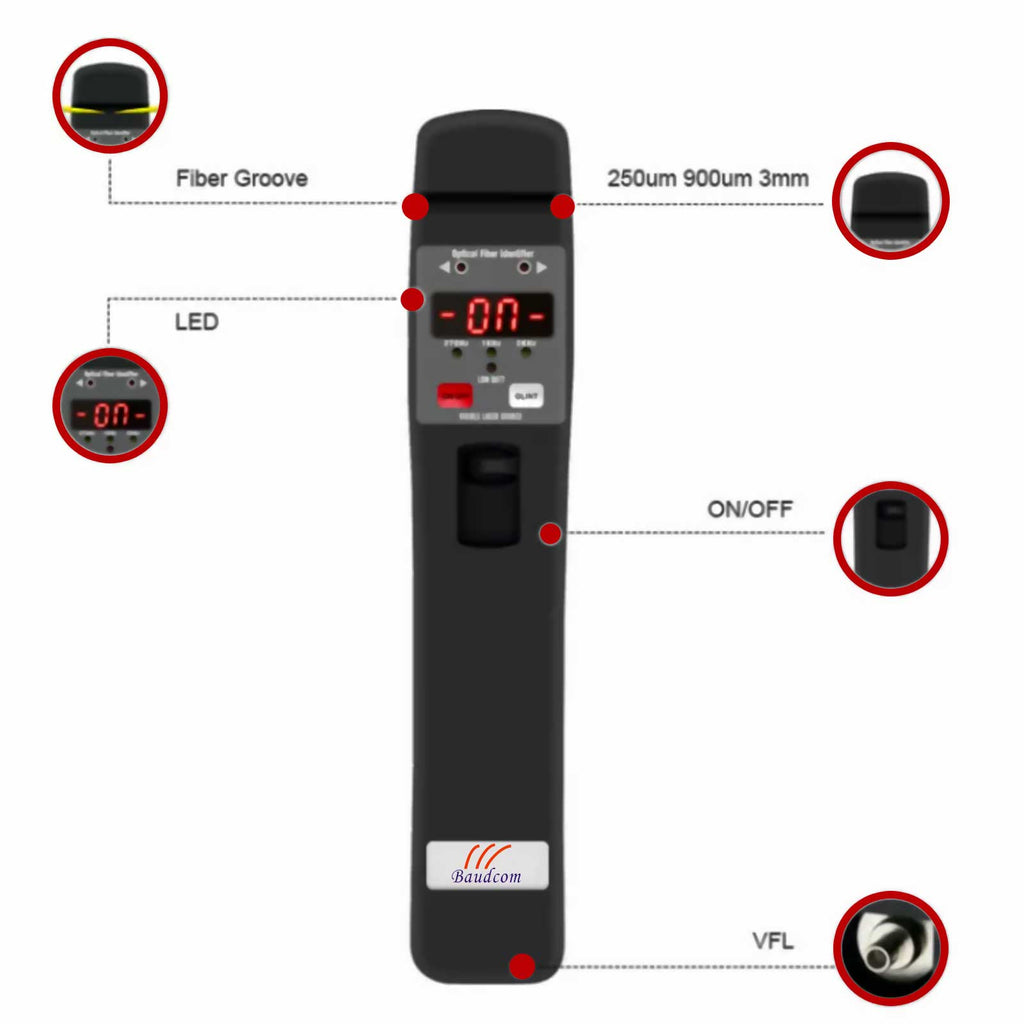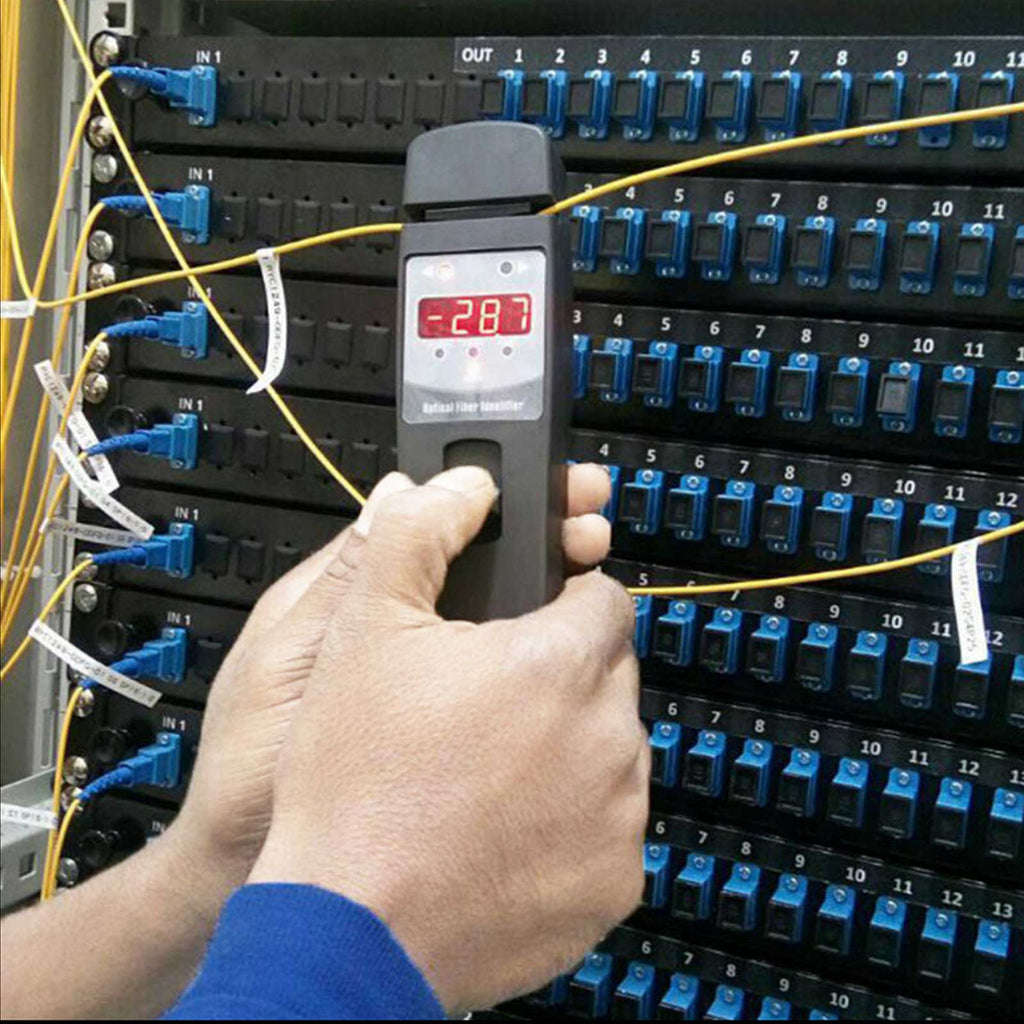 Specification

Wave respond

800nm-1700nm

Pass through insertion loss: 

250umOptical fiber 

900umOptical fiber

3mmOptical fiber

 

1.0dB

1.0dB

2.0dB

Application of optical fiber
250um/900um/2.5um/3mm Optical fiber
Identified Signal Type
270HZ/1KHZ/2KHZ
Identification of modulated signals
Yes
Power Measurement
Yes
Display
LED segment
Tone
Yes
Low power monitoring
Yes
Detector type
1mm InGaAs

Minimum detection power 

Test conditions:250umOptical fiber 900umOptical fiber 3mmOptical fiber

Test conditions:   250umOptical fiber 900umOptical fiber 3mmOptical fiber

 

1550-35dBm -35dBm -30dBm

 

1310   -30dBm -30dBm -25dBm

Package List
main engine
Carry bag
Battery
Order Information
| | |
| --- | --- |
| BD-IF400D |  Fiber Identifier,with 10mW VLF |
Payment & Security
Your payment information is processed securely. We do not store credit card details nor have access to your credit card information.