Description
BD-POW-2A09 is the company highly cost-effective optical multimeter. It's the integration of power meter and light source. BD-POW-2A09 has the function of recording, storing and uploading the data tested by the instrument. They are widely used in the fiber-optic line project construction, testing and maintenance, such as digital data network, telecommunication network and cable television.

Features
●   Easy mode switching function
●   Stable Output light
●   Automatic switching function of the internal source wavelength
●   Detection of the frequency light
●   USB data communication storage, uploading and for power supply
●   Data Storage is up to 1000
●    Providing the real-time data reading to be embedded in system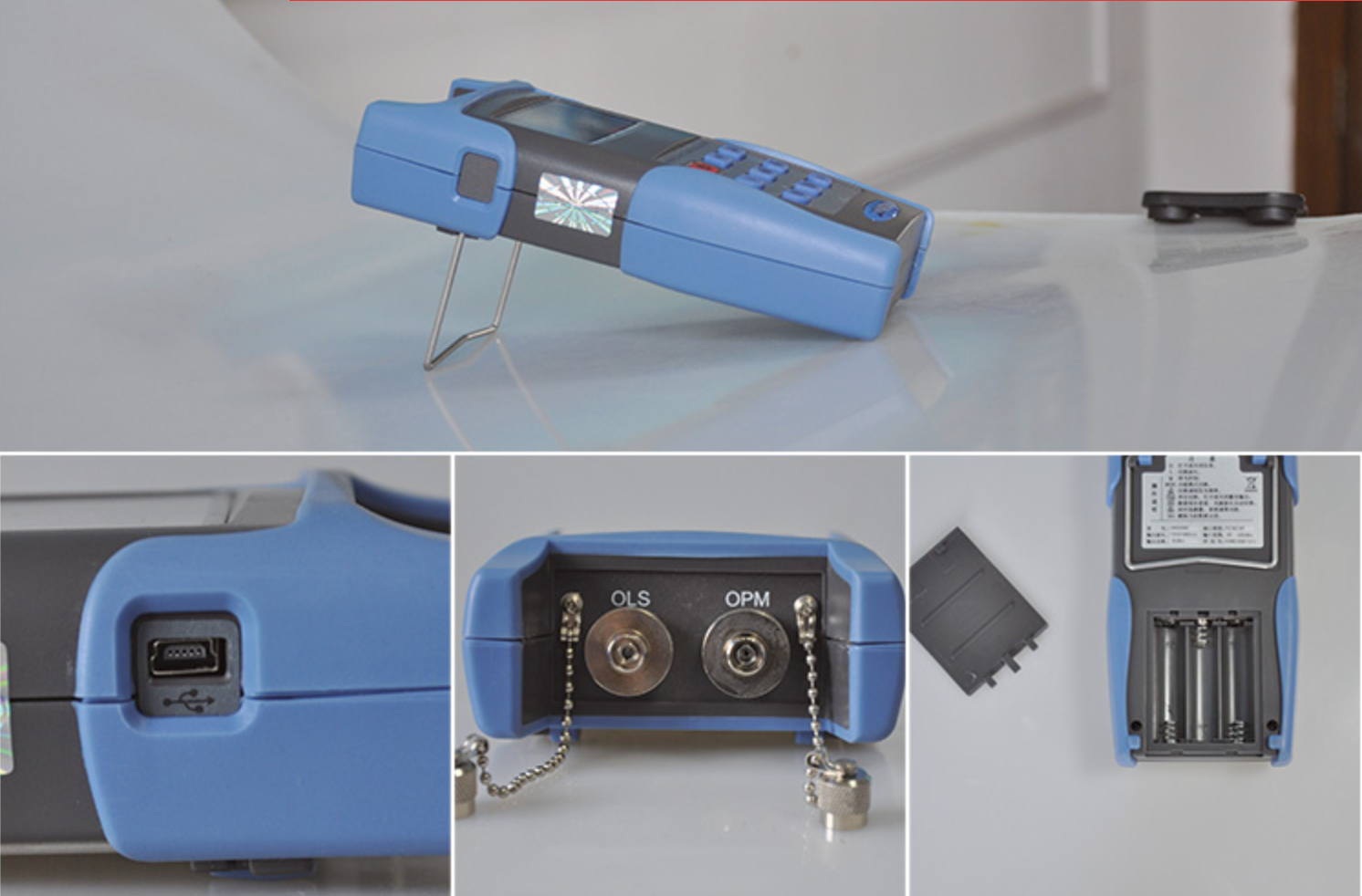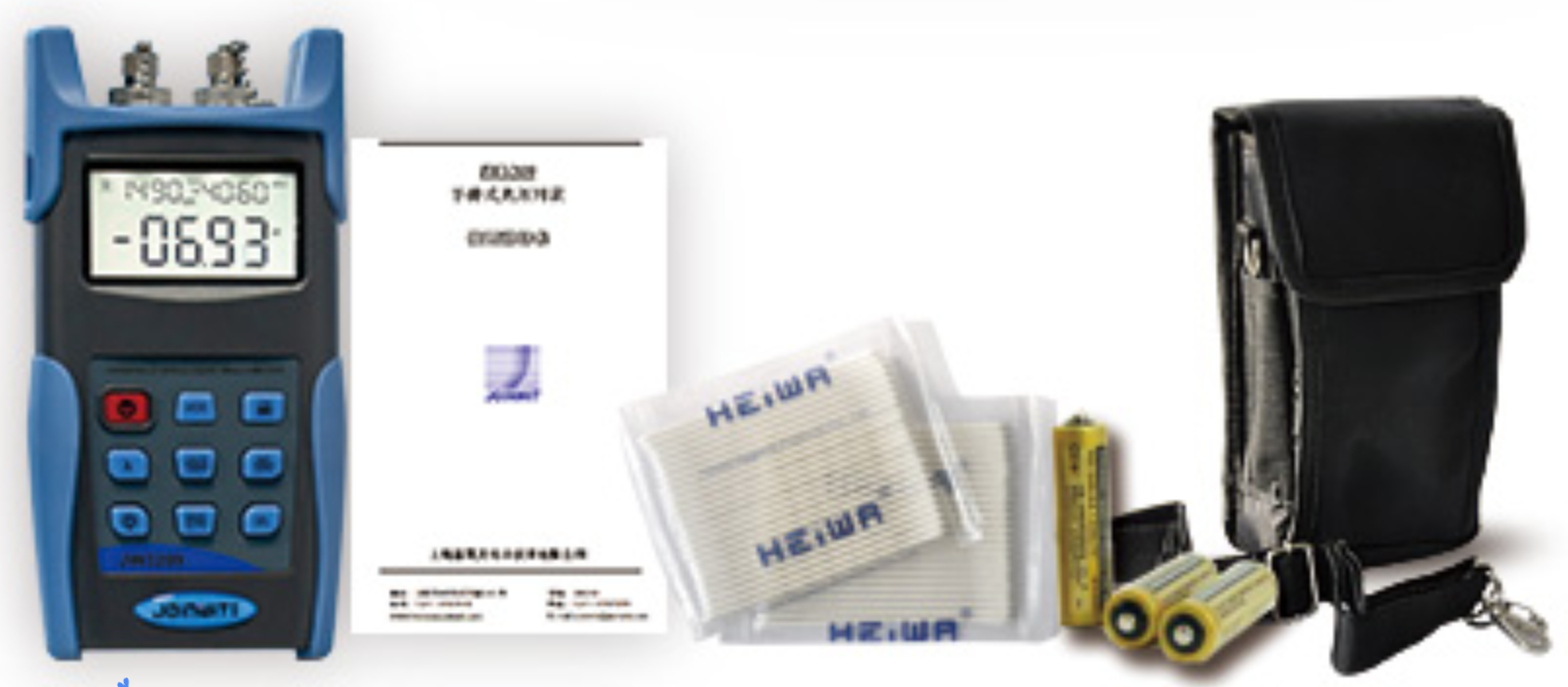 Package List
1. Machine x1   
2. Instruction x1     
3. Oxford bag x1       
4. 1.5V dry battery
Applications

●   Maintenance of telecommunication project
●   CATV project maintenance
●   Digital data network project maintenance
●   Teaching and research in optical communications
●   Other fiber-optic projects
Technical Specifications
   Instrument model

parameters

BD-POW-2A09

BD-POW-2B09

Power meter

Calibration wavelength(nm)

850、1300、 1310、1490、1550、1625

Testing range(dBm)

      -70~+6

     -50~+26

Display resolution(dB)

 0.01

Uncertainty(dB)

≤±0.25

linearity(dB)

≤±0.1

Frequency indentification range

<10K

Source

Working wavelenght(nm)

1310/1550(customizable)

Typical Output Power(dBm)

-5(customizable)

Stability(dB,30min,20℃)

≤0.1dB

Modulation frequency (Hz)

CW,270Hz,1KHz,2KHz

Other parts

Power supply

3*AA 1.5V battery

Auto-off time (min)

10

Battery continuous operation time②)(h)

Source ON≥50,source off≥200

Communication Interface

Mini USB

Working temperature(℃)

-10~+60

Storage temperature(℃)

-25~+70

size(mm)

175×90×44.5

weight(g,not including battery)

265
Notes:650 optional red light mode
①      : Tested in T=23±2℃
②      : Battery operating time is tested when the backlight is off, otherwise the working time will be shorter
Order Information
| | |
| --- | --- |
|  Model | Description |
| BD-POW-2A09 | Optical multimeter,Measuring Range -70 to +10dBm,Output wavelength 1310/1550nm |
| BD-POW-2B09 | Optical multimeter,Measuring Range -50 to +26dBm,Output wavelength 1310/1550nm |
Payment & Security
Your payment information is processed securely. We do not store credit card details nor have access to your credit card information.