Description
BAUDCOM PON optical power meter is a small size, low loss and good quality handheld optical power meter. The fiber power meter is designed for the testing , installation and maintenance of FTTX PON network , which can be used for APON, BPON, EPON and GPON network. The optical power meter has two output ports for ONU and OLT/Video, which supports CW/burst upstream detection at 1310nm and downstream signal at 1490/ 1550nm. The fiber optic power meter can directly show the status of pass , warning or failure by threshold testing . The PON optical power meter is the ideal tool for PON setting and maintenance.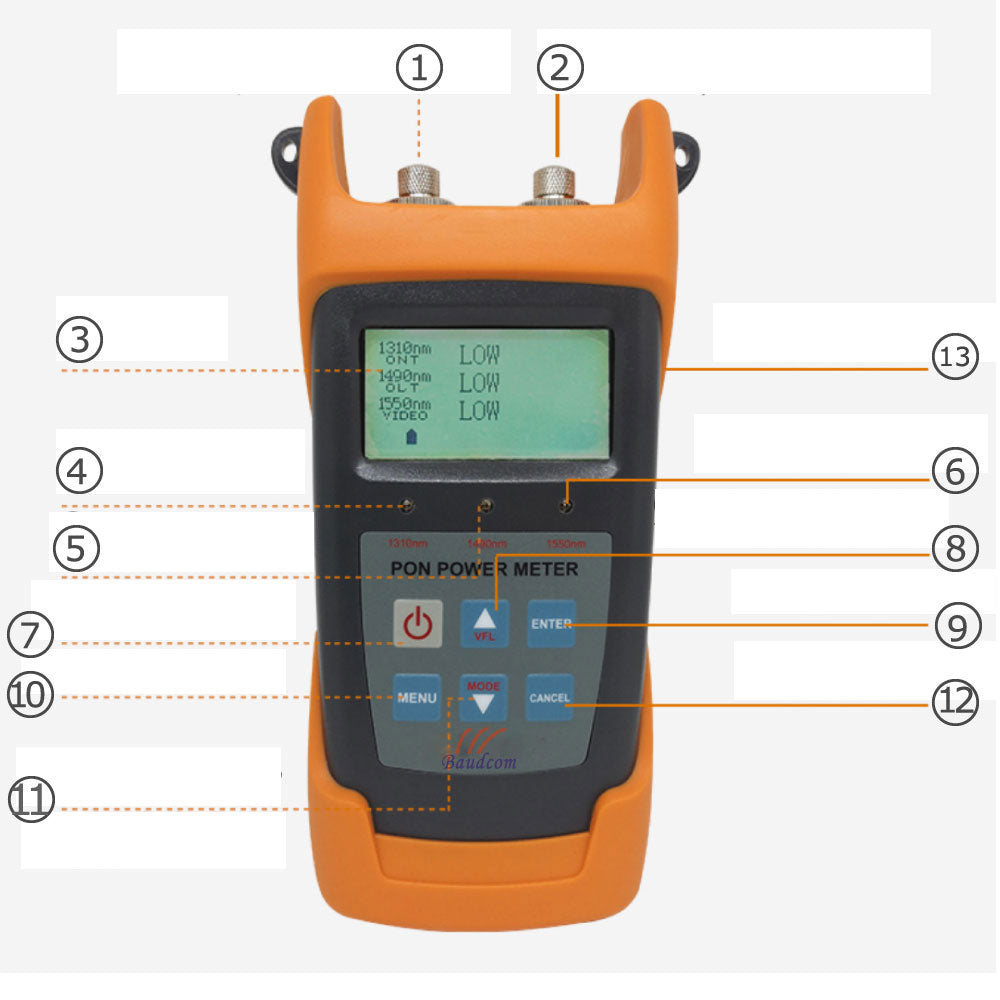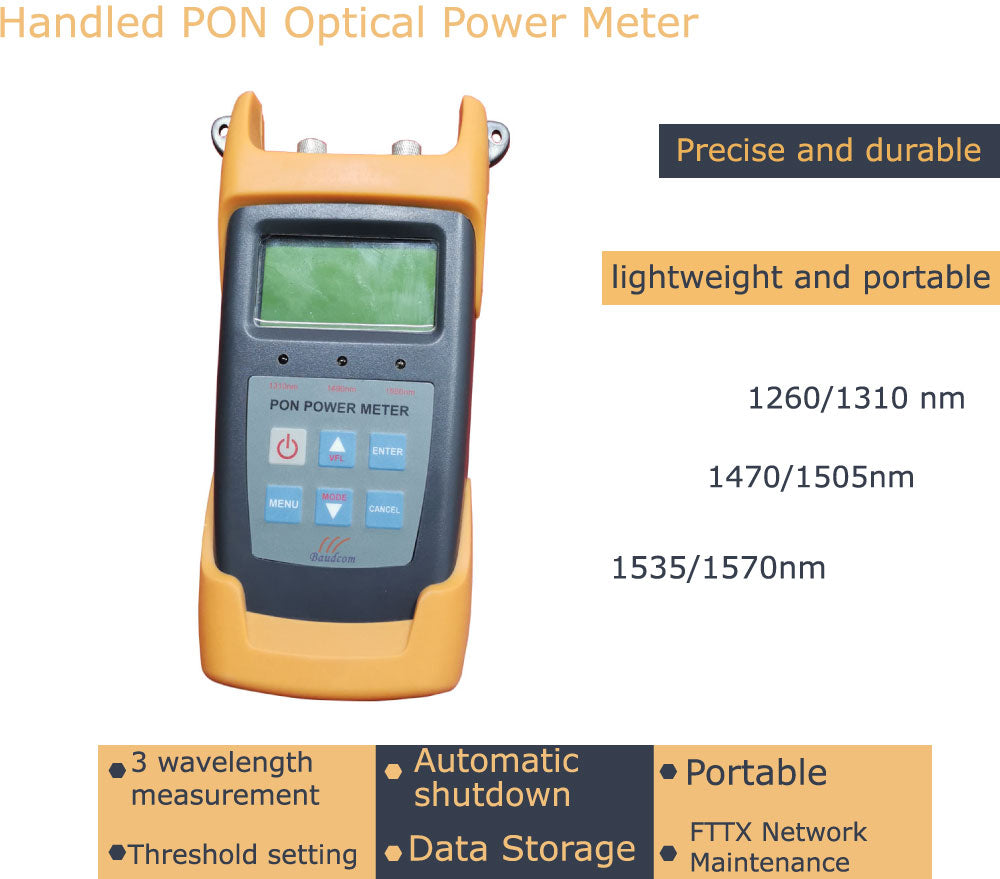 Specification
Wavelength
1310nm (Burst)
1310nm(CW)
1490 nm
1550 nm
Linearity
±

 

0.2@1550

 

≥ -40dBm
Isolation Rate
>40@1490nm
>40@1310nm
>40@1310nm
>40@1550nm
>30@1550nm
>30@1490nm
Measuring Range (dBm)
-30~+16
-40~+16
-50~+16
Insertion Loss(dB)
1.5
Spectral Width
1260~1360
1480~1500
1539~1565
Accuracy
0.5db ± 1nW @ 1550 nm
Threshold
10sets(configure via PC-software)
Data storage
900
Accessories adaptors
 SC/PC(standard)
ST/PC ,FC/PC (Optional)
 Standard Configuration :
1pcs Fast User Manual ; 1pcs USB Line ; 2pcs 5# 1.5V batteries ; 1pcs Software CD ; 1pcs Testing Report ;1pcs Screw driver .
Optional Accessories :
1pcs 6v φ2.1 Adaptor ; 1pcs Soft Bag ; 2pcs ST/PC , FC/PC , G3 Adaptor
Product Display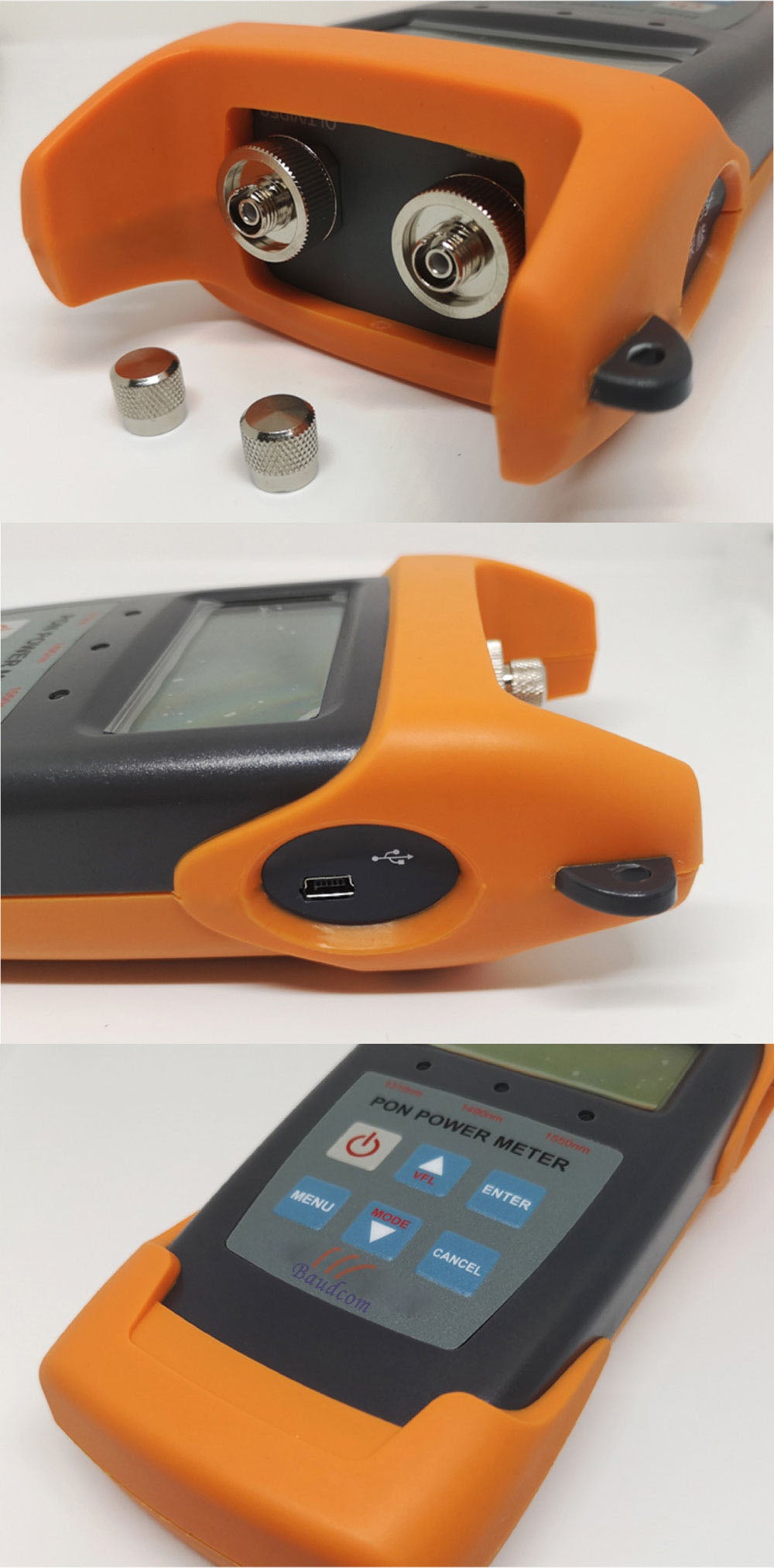 Order Information
Model
Description
 BD-PON-J3
PON Power Meter,CW/burst upstream detection at 1310nm and downstream signal at 1490/ 1550nm,FC/SC adapter for option, 

dry battery
Payment & Security
Your payment information is processed securely. We do not store credit card details nor have access to your credit card information.