Description
Fiber optical patch cord is used to provide optical connection for fiber optic electronics. The use of the patch cord provides a quick and easy method for routing fiber patches in data centers, head-ends, cellular hubs and central offices.
The sc to lc patch cord can be used in interconnect or cross-connect path connecting the incoming fibers to the electronic equipment and providing patching within the fiber paths.
The fiber optical patch cord can be used as a building backbone or horizontal distribution, and they are operating in an harsh environment.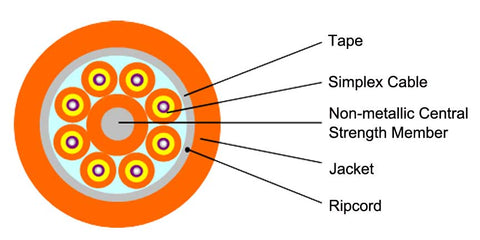 Specifaction
Fiber Optical Patch Cord's Parameter

FC,LC,SC,ST

 

SM

MM

 

UPC

APC

UPC

APC

Operating Wavelength(nm)

1310,1550

850,1300

Insertion Loss(dB)

≤0.3

≤0.3

≤0.3

Return Loss(dB)

≥55

≥60

≥35

Repeatability(dB)

≤0.1

Interchangeability(dB)

≤0.2

Plug Time(Times)

≥1000

Tensile Strength(N)

≥100

Durability(dB)

≤0.2

Operating Temperature(℃)

-40~+75

Storage Temperature(℃)

-40~+85
Payment & Security
Your payment information is processed securely. We do not store credit card details nor have access to your credit card information.