Description
Baudcom new G.703/G.704 toolless insulating displacement connecting (IDC) module baluns are ideal for carriers seeking a cost-effective, space-efficient, and proven method of impedance matching 75ohm coax to 120ohm single-conductor connections. The baluns provide transparent bi-directional signal conversion with no AC or battery power required.
Various industry standard types of coaxial connectors (75 Ohm) are available including male and female combinations of BNC, 1.6/5.6, 1.0/2.3, and Type 43. The 3-pole toolless IDC connector used for wrapping single-conductor connections (120 Ohm) utilizes a slit in the cable anchor to allow the cable to be inserted after termination. The toolless IDC connector is also offset so that a cable can be positioned between baluns on the DDF/patch panel as required. The toolless IDC connector is clearly labeled A, B, and G (Ground) to make installation more convenient.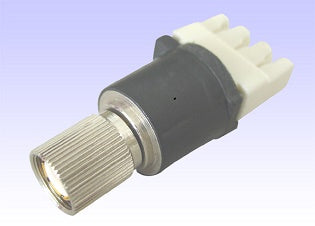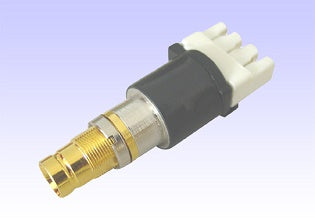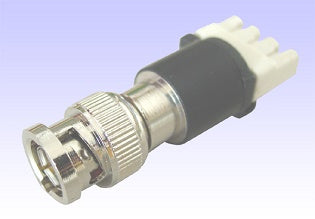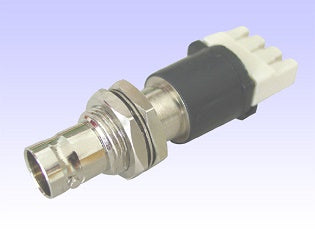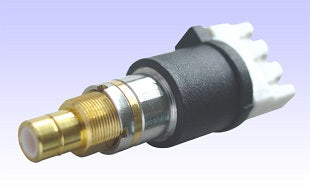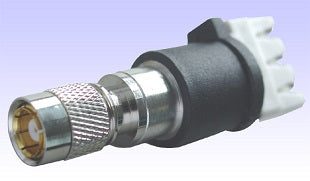 Features & Benefits
Convert 75 Ohm Coax to 120 Ohm Twisted Pair–Resolves impedance mis-match between twisted pair equipment and coax cabling

Ultra-miniature size–Provides maximum density when installed into a 19-inch (48.3cm) panel

Industry Standard Coax Connectors–A host of coax connectors including BNC, 1.6/5.6, 1.0/2.3 and Type 43 are available

Low Insertion Loss–Fully meets ITU-T (CTR-12) G.703 standards

No Power Required–Operation is transparent to data, no AC/DC power is required
Order information
| Product Model | Descriptions |
| --- | --- |
| BD-IC-15F | 1.6/5.6 female IDC Balun |
| BD-IC-15M | 1.6/5.6 male IDC Balun |
Payment & Security
Your payment information is processed securely. We do not store credit card details nor have access to your credit card information.