Description
Baudcom's serial servers (BD-SERIAL-ETH-M) are designed to make your serial devices Internet ready in no time. The BD-SERIAL-ETH device servers is the ideal choice for connecting your RS-232 or RS-422/485 serial devices—such as PLCs, meters, and sensors—to an IP-based Ethernet LAN, making it possible for your software to access serial devices from anywhere over a local LAN or the Internet. The user can configure the serial ports as RS232 or RS422 or RS485 by software,which is very convenient for user's application and reducing project cost.
The BD-SERIAL-ETH/T serial device servers support automatic IP configuration protocols (DHCP) and manual configuration via the handy web browser console. Both methods ensure quick and effective installation. And with the BD-SERIAL-ETH's Windows Utility, User can search the serial device servers of local LAN ,also can config ,manager and monitor working state.
Specification
Processor

Cortex-M3

Basic Frequency

96MHz

Flash

2MB

SDRAM

128KB

Operating System

FreeRTOS

Interface Standard

RJ45

Rate

10/100M

Protection

8KV electromagnetism isolation, shell insulation blocking

Network Protocol

IP,TCP,UDP,DHCP,DNS,HTTP,ARP,ICMP,Web socket,Httpd client,ModbusTCP,NTP

Security Protocol

Client :SSL v3(2048bit) Encryption:AES-CCMP、3DES Authentication:SHA-1、MD5、Base-64

Wi-Fi Security

Encryption:TKIP、WEP(64/128bit)、WPA、WPA2、AES-CCMP Authentication:PSK

Port Number

1 (RS232、RS485、RS422)

Interface Standard

RS232:DB9 pin type, RS485:2 wire(A+,B-), RS422:4 wire(T+,T-,R+,R-)

Data Bits

5,6,7,8

Stop Bit

1,2

Check Bit

None,Even,Odd,Space,Mark

Baud Rate

600 bps~921600 bps

Flow Control

RTS/CTS

Buffer

4K

Configuration

Built-in webpage:Http Computer set-up software:IOTManager Serial command: CLI

Support configuration record:Log Remote Configuration:Telnet

Virtual Serial

Windows, XP/Vista, 7, 8,10 Server 2003/2008/2012

Size

95 x 65 x 25(mm)

Operating Temp.

-40 ~ 85°C

Storage Temp.

-45 ~ 105°C, 5 ~ 95% RH(no condensation)

Input Voltage

DC 5~36V

Working Current

~170mA

Power

<1W

Warranty

3 year

Accessory

1* 5V/1A Power Adapter 1* Ethernet Cable
Application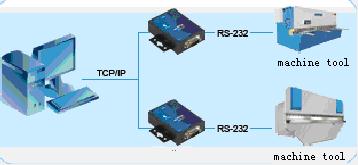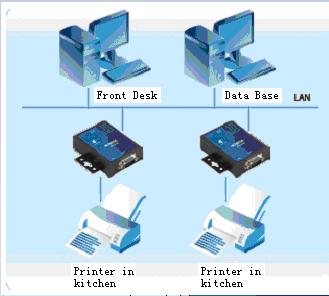 Order information
| Product Model | Descriptions |
| --- | --- |
| BD-SERIAL-ETH-M | one channel Serial to Ethernet converter, RS232/RS422/RS485 selectable, DB9 connector |
Payment & Security
Your payment information is processed securely. We do not store credit card details nor have access to your credit card information.